Field Solutions and Sports Surfaces Installation
Parlayne Outdoor Solutions is committed to maintaining our sports fields with quality and distinction. Here are just a few of the many services we offer to help maximize performance and field health.
Laser Grading
Laser Grading is an engineered process of creating near perfect slopes on Athletic fields and precision-oriented projects by utilizing top quality Laser Grading equipment. Our work is completed with quality the first time. Our Laser Grading equipment has capabilities allowing us to work efficiently in tight areas as well as wide-open fields.  More importantly, our certified operators  have years of training and experience which allows them to pull a grading plan together to meet the tightest tolerance specifications usually found in professional field designs and construction specifications.
Infield / Outfield Installations
Baseball and softball fields are complicated to maintain, and as a result are often in need of renovation, particularly before or after the season. In addition, infield surfaces are unsafe for athletes when they are subject to bad ball hops, and poorly conditioned fields are a liability to the athletes as well as your facility. Rainouts can be minimized for maximum enjoyment of your field.Parlayne Outdoor Solutions is your one-stop resource for field maintenanceprojects including: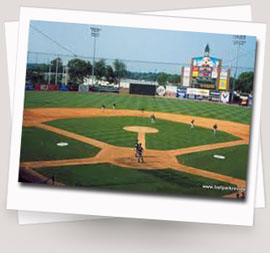 Improving the safety and water drainage by removing dangerous infield/outfield lips
Repairing basepaths
Performing infield clay renovation

Installation of new infield mix
Regrading of the infield for proper slope for drainage and eliminating puddles

Repairing pitcher's mounds

Installation of mound clay and mound clay bricks

Repairing home plate area (includes batter's box, catcher's box, and umpire's box) using special home plate clay bricks
Keep your baseball and softball fields at peak performace levels! Call Parlayne Outdoor Solutions today or contact us for a free quote..
Sprigging

Sprigging involves the planting of cuttings instead of seed onto the soil surface or into furrows or small holes. Sprigging results in more plants in the ground, higher sprig survival rate and reduced grow-in time. Let Parlayne Outdoor Solutions help get your field in shape more quickly with our sprigging equipment. 
Irrigation Installation
Irrigation is one of the most important aspects of proper athletic field management. Facility managers are under persistent pressure to keep fields healthy, attractive and ready for use. Heavy schedules make this a major challenge because using fields during saturated conditions compacts the soil, consequently threatening the turf. An irrigation system is a cost effective way to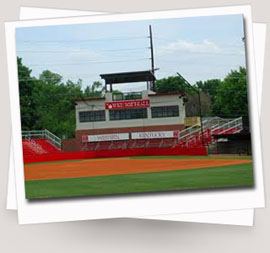 manage water distribution to maintain the beauty of your athletic fields. We analyze current systems, install new irrigation systems if needed, and ensure that fields are properly maintained.
Good athletic field drainage is imperative for turf health. Drainage affects a variety of the turf plant functions including metabolism, photosynthesis, and root health, as well as pest and disease resistance. If the roots are healthy, the rest of the plant has a better chance of being healthy. When the roots have problems, the rest of the plant will be affected. Roots in soil with poor drainage can rot or become diseased. Additionally, if water fills all of the spaces near roots that generally hold air, the roots cannot take in oxygen. Proper drainage systems can carry that unwanted water away. The volume of water and the length of the time standing water is on the field are reduced. We will provide you with a professional service that will give you the best solution for your drainage needs for your particular athletic field.